WHAT IS BEARD OIL, AND HOW IS IT APPLIED?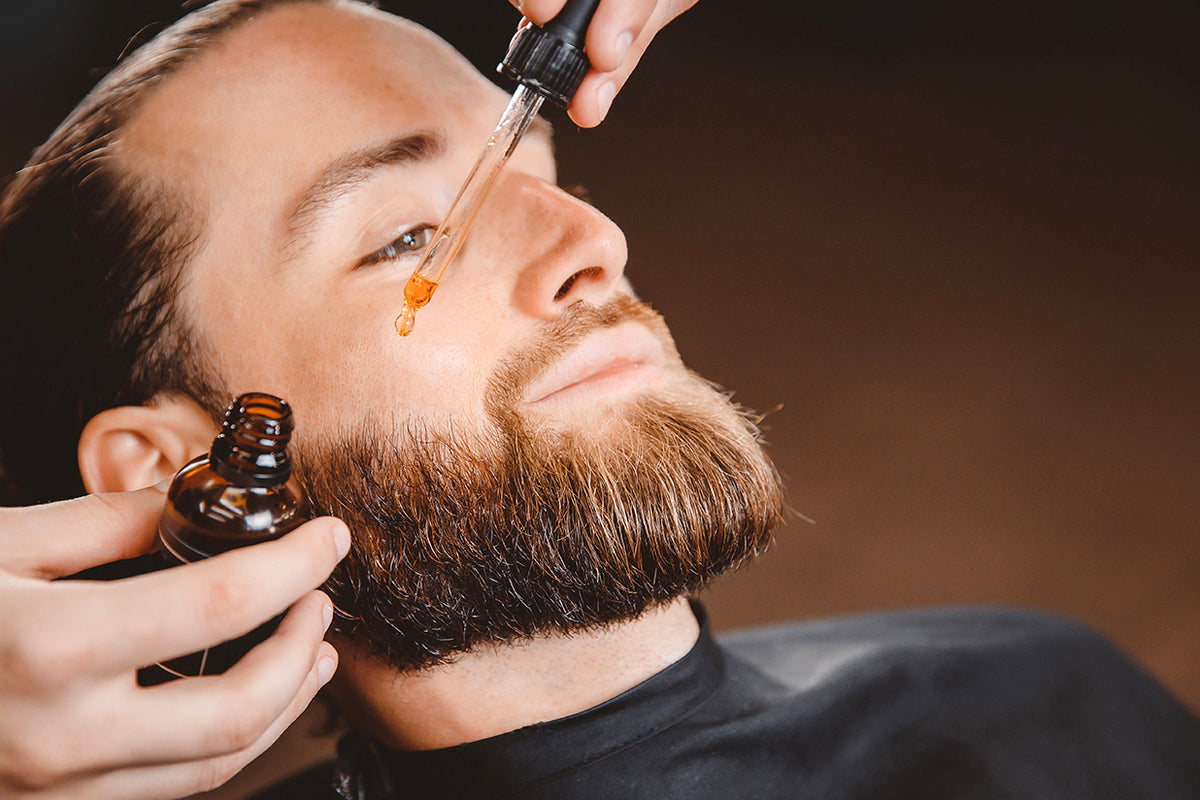 If you keep up with any of the mainstream men's grooming and lifestyle journals like GQ, Men's Journal, Esquire, etc. you probably have heard about beard oil. In recent years, there has been a steady decline in sales of shaving paraphernalia. This can be credited to the rise in facial hair popularity throughout the world.
POPULAR BEARDS
Beards historically have been associated with working and lower class gentlemen. Even in the 1990s and early 2000s, beards were most commonly associated with the stereotype of a "coffee shop hipster", bikers, men in rural communities, and bikers. However, there's been a pretty recent shift in how society views beardsmen.
Athletes were some of the first big name celebrities that were noticed for their stellar beards. Bryce Harper, James Harden, Adam Clayton, Brian Wilson, and Eric Weddle all "sport" awesome beards (see what I did there?). Red carpet actors like Ryan Gosling, Jon Hamm, and Robert Pattinson have also been seen sporting some form of facial hair. As the years press on, bearded celebrities become more and more accepted in Hollywood and the greater entertainment industry.
As a result of the quick rise in popularity, both small and large companies are producing products that promote healthy facial hair and beard grooming. These products aren't marketed to a specific type of beardsman, rather any guy that takes pride in well-groomed facial hair or that pays attention to his presentation.
If you have a solid beard, you already know that you're more likely to stand out in a crowd. With the resurgence of beards in pop culture, having a beard now indicates confidence, masculinity, wisdom, and relatability. Grooming your beard to keep it healthy and attractive only complements and strengthens these underlying assumptions.
Beards, like the men who first adorned them, are wild in nature. Facial hairs are actually flat, rather than cylindrical like the hair on your head. This is why beards have tighter curls that can grow in unpredictable directions. This is also why taking special care of your beard with the right products and best practices is important. If you don't know what you're doing and don't stay on top of your beard game, your untamed look can quickly work against you (of course, that's where we come in).
WHAT IS BEARD OIL?
Think of beard oil as a leave-in conditioner for your beard and skin. Beard oil compounds are typically mixtures of jojoba, argan, and castor oil paired with a fragrance. Some beard oil producers put all natural fruit extracts into the mix like avocado and pomegranate, whereas others may also use almond oil or coconut oil. Our beard oils were designed with the optimum blend of agents to make sure they're light on your face and condition your beard quickly.
Pro Tip: We're totally transparent about our ingredients, so if you have any questions about them, just reach out to support@prophetandtools.com
APPLYING BEARD OIL
When applied properly, beard oil keeps the skin under your beard healthily moisturized so you don't get that dreaded snow fall of dandruff on your shirts. First-time growers and newer beardsmen should definitely use it to soothe the itch that comes with new growth.
Application is key when getting the maximum results from your beard oil. We have this awesome step-by-step video on how to apply beard oil like a literal beard pro:
You'll wanna start by applying the beard oil directly to the skin underneath your beard. The amount of beard oil to use depends on the length of your beard and personal preference, but starting with four to five drops is a solid benchmark. Once you have a thin layer of oil nourishing your skin, you can start to work the oil into the rest of your beard. For men with longer beards, we recommend you use a comb or a horse's hair brush to distribute the oil evenly and avoid missing hairs.
Regardless of the type of beard you are growing, or even want to grow, beard oil is a necessity for most beardsmen. Growing a beard is a fun and rewarding experience, but we know it's not easy and glamorous for everyone at first. If you're wondering where to start, Beard oil is your first beard care investment when it comes to newcomer hurdles like itchy beards, dry skin, and coarse hair texture.
WRITTEN BY WIL MOURADIAN
|
Posted on March 30 2022