NEW Prophet and Tools Eau De Toilette Beard oils Released!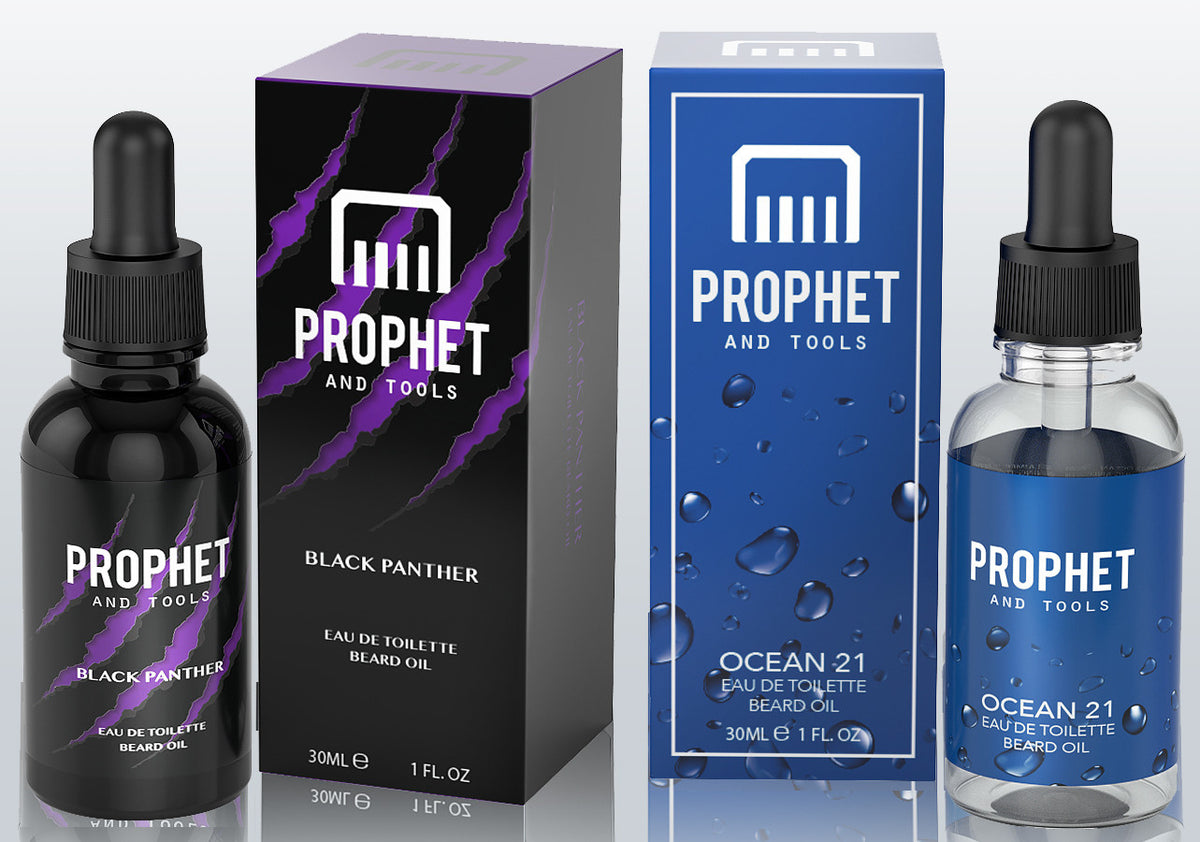 We've heard our customers loud and clear for months and here they are - Prophet and Tools Eau de Toilette scented Beard oils fragrance fused together with natural oils to make the perfect Beard oil for a manageable and shiny beard.
Let's face it, smelling good is important to us, so we've created a new formula unlike any  other beard oil out there!
Comes in awesome 2 fragrances: Ocean 21 and Black Panther. Both unique and distinctive to each other.
Features:
Smell attractive
Makes your beard easier to tame
Gives your beard a thicker look
Eliminates flaking in the beard
Softens the hairs
Adds glorious shine
Buy now at
$18.99
|
Posted on April 09 2017
1 comment
When will you have Black Panther beard oil available?